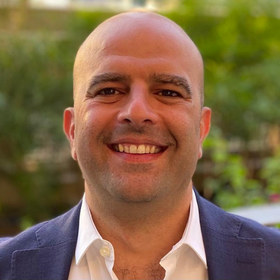 Alexandre Geahchan
MENA Commercial, General & Military Aviation Account Manager
Dubai-based Alexandre currently manages the sales of Jet fuel in the MENA region and South Asia. His remit covers the commercial aviation, general aviation and military sectors. He is actively involved in setting and promoting Air bp's sustainability strategy, building on his previous experience in Waste to Energy projects. Prior to joining Air bp, Alexandre held the position of Business Development Manager at Averda, a waste management company based in Dubai, where he helped grow the business by leading the design and pricing of Integrated Waste Management projects. He gained valuable experience in sustainability during his tenure at Suez Environnement and later at the United Nations Development Program.
Alexandre holds a Bachelor's Degree in Electrical Engineering from the University of Saint Joseph in Lebanon and an MBA from IE Business School in Spain.
 
SPEAKER SESSION
MEBAA Show Conference: Biz Av Talks 2022
06 December 2022 | 12:30 - 13:15 | Panel: Strategies for business aviation sustainability
Understanding the short-and long-term perspective of OEMs, fuel suppliers and operators in ensuring sustainability. This session will discuss the best practices to meet your sustainability goals and protect your ROI.