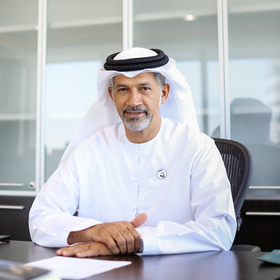 Ali Ahmed Alnaqbi
Founding & Executive Chairman
Ali Ahmed Alnaqbi is the Founding and Executive Chairman of the Middle East & North Africa Business Aviation Association (MEBAA) based in the United Arab Emirates. A seasoned industry professional with more than 32 years of experience in the aviation industry and sits on the Board of several reputed international aviation companies. He entered the industry as Vice President for Finance & Administration in the Presidential Flight in UAE. In this role, he became involved with VIP air transportation and is the founder of Royal Jet, which is currently one of the world's most award-winning VIP aviation operators. During this period, Alnaqbi realized that there was inadequate knowledge and misconception of business aviation in the region, and in 2006, he began identifying stakeholders to establish MEBAA.

With his vast administrative and financial expertise, which includes aircraft purchase, sale, lease, VIP interior completion, and supervising the construction of the Presidential Flight buildings, Alnaqbi was able to make valuable contributions in the business aviation sector using his expertise to serve (MEBAA) and represent the industry throughout the region. In 2007, Alnaqbi was elected to represent MEBAA in the International Business Aviation Council (IBAC), based in Canada. In 2017, he was elected to the position of Vice President of the council for a period of 3 years, after which he was elected to chair the IBAC in 2020 to be the first Arab ever to hold this post in the International Council. Alnaqbi was re-elected as Chairman of the council for the second time in a row for a period of three years (2023-2025).
SPEAKER SESSION
MEBAA Show Conference: Biz Av Talks 2022
07 December 2022 | 12:10 - 12:15 | Keynote: Forecasting UAE business aviation trends
Understand the regional trends, future demand, facts and figures vital to operating business in the Middle East.