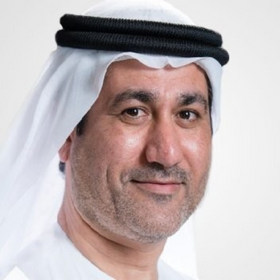 Aqeel Ahmed Al Zarouni
Assistant Director General - Aviation Safety Affairs, Policies, Regulations & Planning
Aqeel graduated in 1992 from the first batch of Aviation Engineering Technology-Aircraft Maintenance program. After graduation, Aqeel joined the workforce in the arena of Aviation industry with Emirates Airlines as an engineering trainee and in 1996 he obtained his Aircraft Maintenance Engineer Licence and progressed with his career as an Licensed Aircraft Engineer with multiple aircraft ratings.

From 2007-2010 Aqeel began his experience with the management moving to the role of Manager Regional Outstation Engineering. He continued his academic learning and in 2010 obtained his MBA in Aviation management from Emirates Aviation college in collaboration with Coventry University in the United Kingdom. In 2010, Aqeel decided to move with his career and joined General Civil Aviation Authority as Director of Foreign Operator and since 2013 as Director of Licensing department.
SPEAKER SESSION
MEBAA Show Conference: Biz Av Talks 2022
08 December 2022 | 12:35 - 12:55 | Reassessing regulations governing private aircraft activities
Aviation regulations are traditionally centered around commercial aviation and can neglect the needs of private jets.  This session will assess the required regulatory frameworks for business jets to succeed. How can we speed up approvals to help flights take off quickly?