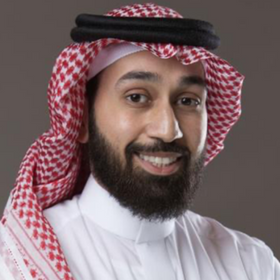 Captain Majed Sabbagh
VP Transformation & Shared Services
Captain Majed Sabbagh joined the SAEI as the Vice President of Transformation and Shared Services in May 2021, with close to two decades of experience in the aviation industry he is known for his personal commitment to excellence and strong communication skills. ​
Prior to joining (SAEI) Majed held a variety of aviation-centered roles within Saudi Aramco, one of the world's largest energy companies. Captain Majed joined Saudi Aramco in 2005 as a first officer in the De-Havilland Dash-8 Fleet and upgraded as a Captain on the B-737 in 2014, then moved to training and fleet management. ​
While at Aramco, Majed served as the Fleet Captain for the Boeing 737-800, leading 48 pilots and 6 jets. Also during his tenure at Saudi Aramco, Majed introduced the paperless and EFB Program in 2013. Additionally, he served as a project lead in replacing the transport category jet fleet of Saudi Aramco, and in various financial and contractual matters. ​
Majed holds a Master's Degree in Aviation Management from Embry Riddle Aeronautical University and a Bachelor's Degree in Aeronautical Science from the University of North Dakota. In 2017, he completed the Executive Program in Organizational Design for Digital Transformation at Massachusetts Institute of Technology (MIT) Sloan School of Management. ​
SPEAKER SESSION
MEBAA Show Conference: Biz Av Talks 2022
07 December 2022 | 12:35 - 12:50 | Presentation: Managing the maintenance supply chain
OEMs are facing a supply chain bottle neck as they scramble for replacement parts.This session will address what we can expect from the 2023 supply chain and the key cost saving opportunities with preventative and predictive maintenance.