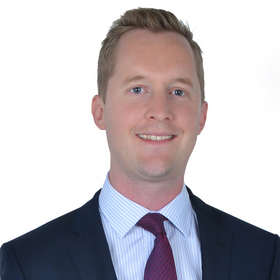 Charles Cockrell
Partner
Charles' practice covers a broad range of aviation-related work, including contentious and non-contentious matters. Charles has handled a number of high-profile major aviation losses in the Middle East and Africa and has considerable experience advising airlines and aircraft operators on liability, regulatory and commercial issues. He also has extensive experience in the airports sector, having acted for most of the MENA region's major airport operators. 
Charles was named as a "Rising Star" of aviation in the 2020 and 2021 editions of Euromoney's Expert Guides. The 2022 edition of Who'sWho Legal notes that Charles is "applauded for his profound expertise in issues regarding aviation liability and regulatory law" and is "highly respected". Charles is also recognised in the Legal 500 as a key lawyer for insurance and dispute resolution in the UAE and credited for his "strong aviation practice." 
In November 2022, Charles won the Lexology Client Choice Award for Aviation Law in the United Arab Emirates.    
He is a regular speaker at industry events and sits on the Board of the Middle East branch of the Royal Aeronautical Society.
Charles qualified in London in September 2008 and has been based in the Middle East since January 2012. 
SPEAKER SESSION
MEBAA Show Conference: Biz Av Talks 2022
06 December 2022 | 14:55 - 15:15 | Presentation: Contingency planning & crisis management solutions for business continuity
The complex fast changing business aviation ecosystem needs to be fully prepared to respond to economic unrest, supply chain disruptions, cyber threats, and future pandemics in a coordinated, collaborative manner to ensure service continuity. This case study will uncover how to prepare solid contingencies and fluid polices to avoid disruptions.