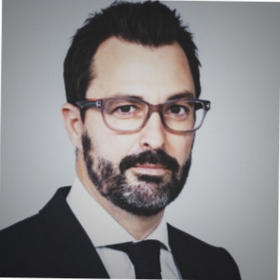 Gernot Winter
CEO
Gernot Winter is Co-Founder and Executive Officer of AVINOC and VOO, both Austrian and Dubai-based. He is a seasoned professional with more than 25 years of experience as an entrepreneur and consultant with a high affinity for difficult and complex tasks in various business areas. He is particularly interested in connecting the enormous opportunities generated by technological advances such as blockchain and tokenization with the "real" economy and creating the best of both worlds for a better society. 
Gernot Winter holds a master's degree in social and economic sciences from WU (Vienna University of Economics and Business).
As founder of AVINOC, he was mainly responsible for building the business model and strategic positioning of the company to develop innovative technology projects for the aerospace industry, such as the VOO marketplace. 
SPEAKER SESSION
MEBAA Show Conference: Biz Av Talks 2022
07 December 2022 | 14:00 - 14:20 | Joint Presentation: Stay ahead of the curve with cryptocurrencies
Readiness and adaptability in this quickly evolving technological landscape is crucial in today's marketplace. This session will assess the purchasing methods of tomorrows customers and benefits to providing flexible payment methods.