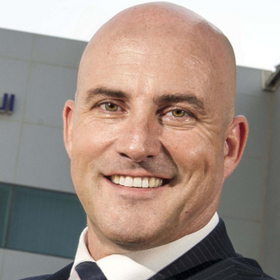 Holger Ostheimer
Managing Director
Holger Ostheimer, Managing Director of DC Aviation Al-Futtaim has over 25 years of experience in the aviation industry. He is a commercial aircraft pilot license holder and was a member of the Daimler Chrysler Aviation – later DC Aviation – management team between 2005 and 2009. 
He has had various vocational training formats in Airline Marketing and Aircraft Operations as well as having various charter and operations roles with Chapman Freeborn Germany and UK. Holger has offered Aviation Management consultation on various start-up and reorganisation projects, the latest being the joint venture between Al-Futtaim and DC Aviation. 
He is a graduate of Johann-Wolfgang-Goethe University in Frankfurt Germany. 
SPEAKER SESSION
MEBAA Show Conference: Biz Av Talks 2022
06 December 2022 | 12:10 - 12:30 | Presentation: Business aviation industry outlook –new business models and financial planning
Join the opening session to uncover the new business models and strategies paving the way for business aviation. Giving you the tools and information to expertly manage your future strategies.