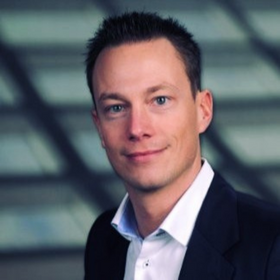 Robert Plhak
CEO
Robert Plhak is CEO at VOO flights and partner of AVINOC. A business aviation professional with more than 15 years of experience.
With a sound economic and logistical background, he switched to business aviation in 2006 at one of the leading private jet operators in Europe. He soon took over the operators direct sales activities as well as the project management to establish an additional AOC in the Middle East. In 2007 he was involved in the founding of Avconjet and supported the company in its growth - now one Europe's major business aviation companies with more than 80 aircraft worldwide. Striving to improve the way private jet customers and aircraft owners were treated, he founded SKYLINE Aviation, invented and implemented an alternative charter price calculation and sales concept for private jets, that he successfully used for many years with various aircraft operators.
Robert co-designed VOO, a groundbreaking software to scale his model, distribute it worldwide and revolutionize the industry. He is now responsible for a constant ongoing software improvement, further development, and a smooth daily operation. Robert has a degree in business consultancy specializing in marketing and sales as well as banking and corporate finance.
SPEAKER SESSION
MEBAA Show Conference: Biz Av Talks 2022
07 December 2022 | 14:00 - 14:20 | Joint Presentation: Stay ahead of the curve with cryptocurrencies
Readiness and adaptability in this quickly evolving technological landscape is crucial in today's marketplace. This session will assess the purchasing methods of tomorrows customers and benefits to providing flexible payment methods.