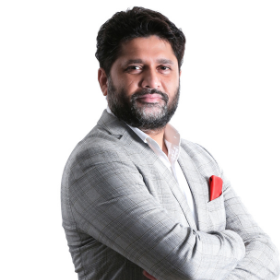 Santosh Sharma
Founder
Ever since I have co-founded Foresee Aviation in 2009, my life has become filled with purpose and meaning. It is not about individual growth or the corporate expansion, but the growth of the entire private jet industry in India & globally and seeing it at an elevated level, yet within the budget of the common man. The passion for the industry lets me enjoy the challenges and I feel invigorated by them, while the perks come in the form of recognitions and rewards and act as re-enforcements of the fact that I am living the life of my dreams.
SPEAKER SESSION
MEBAA Show Conference: Biz Av Talks 2022
08 December 2022 | 14:30 - 14:50 | Presentation: The cult of immediacy- regaining control of your travel itinerary: online booking & accessibility
With the whole world just a click away, consumers are now less tolerant towards not having what they want, when they want it. This presentation will discuss how digitalisation is disrupting the booking process and the importance of price transparency.