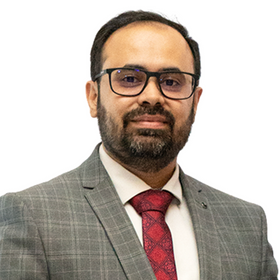 Shantanu Mehrotra
Director of Finance
Shantanu Mehrotra is Finance Director of Dubai-based Empire Aviation Group – one of the region's leading private aviation companies providing integrated services across aircraft management, aircraft sales/acquisitions, charter, and CAMO. Empire Aviation operates in all the major private aviation markets and holds AOCs (or equivalent) in Dubai, San Marino and India (through an affiliate partner).  
Shantanu leads the global finance function for the group and is also responsible for compliance across all the group's business units. As part of his role, he has led on strategic expansion projects for Empire Aviation, including the company's business diversification into aircraft leasing. 
He joined Empire Aviation in 2013 and has developed deep insights into the commercial aspects of business jet operations and experience of transaction structuring, aircraft financing and corporate & legal compliance. Shantanu holds Bachelor of Engineering along with MBA (Finance) degree 
SPEAKER SESSION
MEBAA Show Conference: Biz Av Talks 2022
06 December 2022 | 13:35 - 14:15 | Panel: Alternative business models for biz av; financing, leasing, & fractional ownership
Assessing the flexibility, convenience, and time-saving benefits of aircraft ownership, without the capital expense.