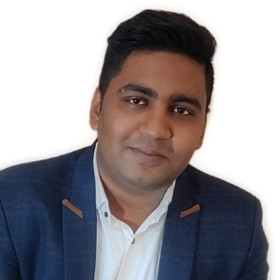 Tapish Khivensra
Director
Tapish Khivensra started his entrepreneurial journey on a humble note in the year 2015 by founding Enthral Aviation. After working in banking and commercial airline, the entrepreneur at heart decided to do his own thing. At the young age of 23, he opened his Private Aviation start-up that aimed at making the sky more approachable and affordable. Initially bootstrapped, his company has now grown to 10X sales and he wishes to grow his company to 100X in the coming years.
He has worked with Indian and International HNI which include clients who are among the top 10 richest men list and has also expanded his firm in Canada. Today, he is one of the most trusted service providers for HNI, Government Companies, and Politicians and you can see him flying in Private Jets and Helicopters. Today, he has been recognized and interviewed by news media worldwide. He inspires many entrepreneurs and aspires to lend a helping hand to budding entrepreneurs. He is known by HNIs and UHNIs. 
SPEAKER SESSION
MEBAA Show Conference: Biz Av Talks 2022
06 December 2022 | 13:35 - 14:15 | Panel: Alternative business models for biz av; financing, leasing, & fractional ownership
Assessing the flexibility, convenience, and time-saving benefits of aircraft ownership, without the capital expense.