26 July 2022
Bizav Aircraft Cabins Entering New Era in Connectivity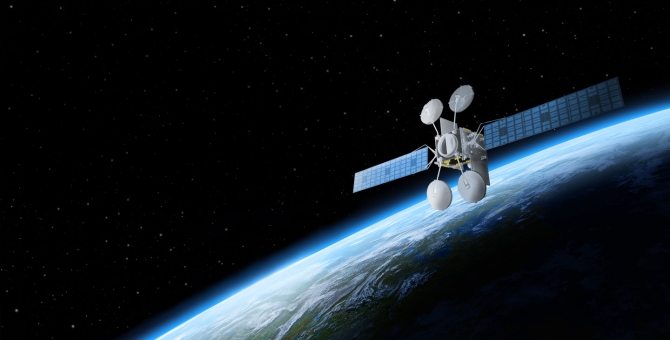 Click on image to download high resolution version
With Generation Y and Z millennials now accounting for the majority of business aviation passengers, providers of air-to-ground (ATG) and satcom connectivity to business aircraft cabins reckon most passengers will use inflight broadband just as they would Wi-Fi in their homes—for streaming, video gaming, and even virtual-reality interaction.
New 5G ATG and satcom network equipment about to grace business aircraft cabins and flight decks will improve bit rates so much over existing inflight broadband capabilities that content-consumption activities just becoming possible in consumer electronics will soon happen onboard too, according to Sergio Aguirre, president of Gogo Business Aviation, whose company's 5G ATG broadband network goes live this year.
Activities such as watching ultra-high-definition 8K video—and even higher bit-rate content such as virtual reality video and, potentially, 3D holographic video—has become possible in the home, thanks to rapid technological advances in consumer electronics, said Aguirre. As connectivity rates to business aviation aircraft cabins continue to increase, those activities will become possible onboard too—particularly video gaming, now a frequent inflight entertainment activity among the millennial-generation passengers who now represent two-thirds of Gogo's entire customer base.
Such new capabilities—and the growing ability of business aircraft broadband systems to stream video content simultaneously to every passenger's personal device—depend on what Satcom Direct senior vice president Michael Skou Christensen called "an evolution that has already started" in increasing connectivity bit rates to cabins and flight decks.
The company provides satcom solutions to business aviation customers but doesn't operate its own satellites. Satcom Direct provides Wi-Fi satcom hardware and antennas of its own design and offers customers connectivity packages in partnership with four of the leading broadband telecom satellite operators.
"We're already far down the line in terms of providing real-time content in the cabin," said Christensen. "A big portion of bizav is already doing many of these things. Everybody's doing teleconferencing—we can see that from the user patterns we're seeing. The new networks will provide the basis for growth in the future."
Behind the evolution toward ever-increasing connectivity is the launch by various satcom providers of new generations of geostationary earth orbit (GEO), low earth orbit (LEO), and medium earth orbit (MEO) satellites. The new satellite constellations—such as the three ViaSat-3 GEO Ka-band satellites Viasat plans to launch starting this summer to mid-2023—can transmit and receive information at much higher bit rates than can their predecessors.
For instance, said James Person, Viasat's head of sales and business development for business aviation and VVIP aviation, the company's existing ViaSat-2 satellites can deliver peak bit rates of up to 100 Mbps to cabins (for a price of under $50 per gigabyte) and the ViaSat-3 satellites with over 1000 Gbps throughput each, will be able to deliver even faster speeds to each aircraft.
"Viasat already had the largest-capacity satellite network in the world for aviation," said Person. "ViaSat-3 will increase our network capacity for aviation by about eight times."
However, the ViaSat-3 satellites will do much more than make raw bit-rate capacity and rate-per-aircraft increase possible, but easily cope with short-term, local peaks in connectivity demand, according to Person. Some of these peaks result from the fact that 85 percent of all business aviation activity occurs in North America and Europe, which are just 15 percent of the total area of the world.
Other connectivity-demand peaks happen because "business jets tend to show up at the same place at the same time," said Person. "The same place" could be Teterboro Airport at 9:00 a.m. on a Monday morning or an international concentration of aircraft carrying passengers to a major event such as a FIFA World Cup soccer final, the Davos conference, or the annual Superbowl in the U.S.
"There is huge demand on connectivity" at those times, said Person. "Peak demand can go up 100 times in concentrated areas." Today, connectivity rates to aircraft in such areas at peak times suffer—but the ViaSat-3 satellites will be able to adjust capacity to demand in any given part of its coverage area. Each ViaSat-3 will direct as much of its overall transmission capacity as needed to any area of temporary peak concentration and reduce coverage to places that need less capacity.
Other LEO and MEO constellations will be able to offer peak rates of at least 75 to 100 Mbps, as will Gogo's 5G ATG network in North America. But most aircraft typically don't use 100 Mbps, said Aguirre. In a study analyzing per-aircraft usage on "a multitude" of Gogo's peak city pairs for business aircraft Wi-Fi consumption, the company found that consumption per aircraft averaged about 25 Mbps.
So "talk of speed can be very misleading," said Aguirre—all the more so when satcom connectivity providers talk about bit-rate speed without noting that radio waves have much farther to travel in both directions between their satellites and aircraft inflight than do radio waves between aircraft and an ATG network.
"Nowhere in the speed discussion does latency come up, and it is extremely important," said Aguirre. The farther away the satellite is from the aircraft, or the larger the number of satellites through which a signal must pass, the longer the response delay will be in a real-time phone or video call between a passenger and someone on the ground.
The many new satcom constellations that companies are launching nowadays, together with the regional 5G ATG network Gogo is creating, will result in so much capacity and competition that inevitably consolidation will occur on the one hand and collaborative partnerships on the other, said Christensen.
The planned acquisition of Inmarsat by Viasat is one example of the expected consolidation. Still awaiting a final decision by the UK Government as to whether it will allow the purchase of a British strategic national asset by a U.S. company, the deal would create a dominant force in the aviation telecommunications business. If approved, it would almost certainly influence other satcom providers to merge.
Gogo's plan to partner with LEO satellite operator OneWeb to offer a global ATG-satcom connectivity network serves as an example of the anticipated collaboration among existing connectivity providers. The global service requires just one Gogo Avance LRU, utilizing its multi-bearer capability, for connectivity.
The connectivity will be "fast and affordable" and provide "best in class global performance," said Aguirre. "We want to give everyone in business aviation the ability to have an exceptional broadband experience regardless of where or what size aircraft they fly."