Why exhibit?
The MEBAA Show is the foremost business aviation platform in the Middle East - offering you unrivalled access to the business aviation market in a highly focused environment.
GROW YOUR BUSINESS WITH US
Propel your business to new heights - participate at the MEBAA Show and place your brand in front of thousands of industry professionals who are looking to capitalise on the continuing growth of the MENA region. 
Companies exhibit at the MEBAA Show because they want to reach an audience they can't reach at other events. Whether you're looking to break into the Middle East market or to solidify your existing position the MEBAA Show offers you this opportunity.
Hear what our customers think of the MEBAA Show...
CUSTOMISE YOUR PRESENCE
With a broad range of exhibiting options available, from shell scheme or self build stands to hospitality chalets, full scale pavilions, bespoke sponsorship packages or aircraft displays, you can tailor the way you present your products and brand to maximise ROI.
Contact us to discuss your options or download the show brochure to find out more. 
DISCOVER MORE ABOUT OUR VISITORS...
Geographical Breakdown
Visitors to the MEBAA Show lead the way to Dubai from all corners of the globe. Middle Eastern visitors remain as the most populous group followed by Europe and Asia Pacific along with a strong showing from Africa and the Americas.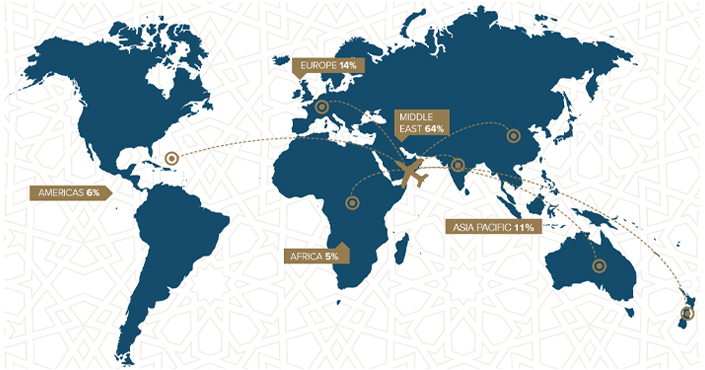 Job Function
The MEBAA Show is renowned for being one of the few shows where buyers are actively seeking aircraft at the event, but it also sees strong attendance from other key decision makers across the industry.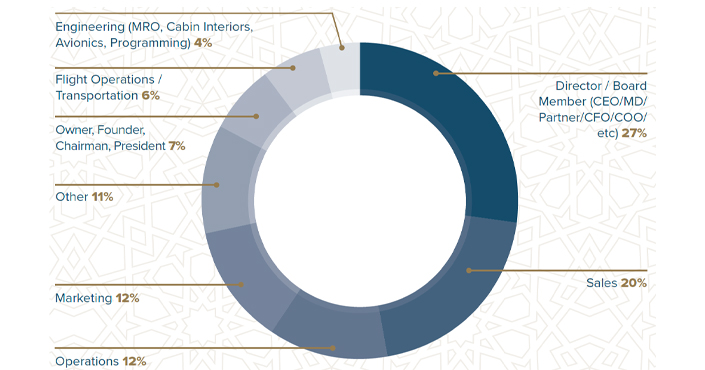 Top Ten Industries
Visitors to the MEBAA Show represent all areas of the industry, here are our top ten.