Why exhibit?
The MEBAA Show is the foremost business aviation platform in the Middle East - Join the region's most influential community of Business Aviation professionals.
Join us at the centre of business aviation…
The current pandemic has brought an unprecedented change to the way businesses and society operate. Beyond cost-optimization, CEOs and business heads are tasked to lead and inspire their teams and stakeholders towards growth and offset the commercial impact from the situation. 
By exhibiting at MEBAA, you're joining a community of trailblazers, market disruptors and industry experts pushing the boundaries of business aviation. 
Meet business aircraft manufacturers, avionics firms, completion centers, charter companies and aircraft resellers display their latest products and services, meet with new and existing customers, and get critical business done for the year ahead.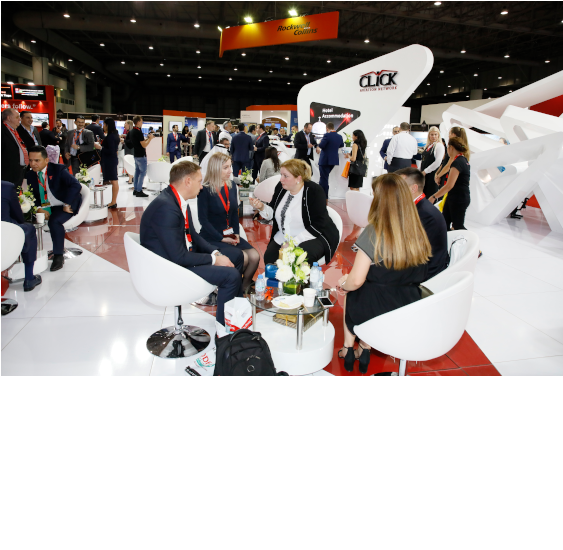 The MEBAA Show will help you achieve your key business priorities and serve as an instrumental platform to:
Elevate your company's position as an industry leader to a targeted audience of FBOs, HNWI, Charter Brokers, Luxury Travel Agents and Government entities
Meet and network with private and business travel operators from 95 countries over 3 days
Strengthen your relationship with existing customers and accelerate contract renewals and upgrades
Gain competitive advantage by learning about your industry peers and their business development priorities
Understand the current state and outlook along with regulatory and technology updates with industry experts
What to expect from attendees at MEBAA 2020:
80%

of business aircraft operators from the GCC
Global attendees representing

95 countries

62%

of visitors are first-time attendees
Key MEBAA Profile:
8,500

Attendees

500+

Exhibitors

95+

Countries Represented

40+

Aircraft on Static Display
Key Industries Represented:
Air Charter & Carrier Services
Fixed Base Operators
Aircraft & Executive Jet Management Services
Aircraft Brokers & Leasing
Government/Military 
HNWI
Regulators