29 September 2022
Free Parking! Sharjah FBO offering huge World Cup incentives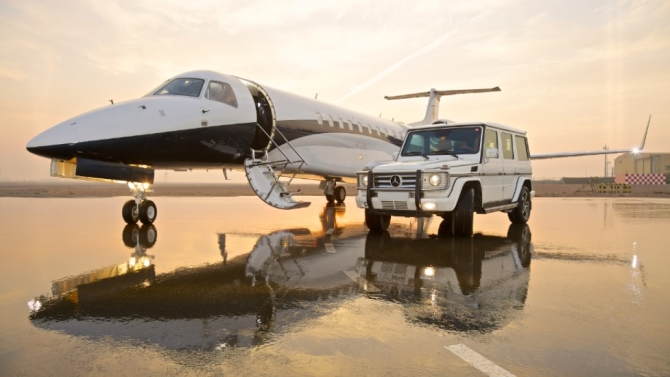 Click on image to download high resolution version
With parking space and slots likely to be in short supply during the tournament, Gama Aviation's FBO in Sharjah, located in close proximity to Downtown Dubai and the Northern Emirates, is offering free parking to operators and business jet owners.
Tom Murphy, head of FBOs explains, "Operators are actively looking for solutions and locations to base their aircraft during the tournament. At our FBO in Sharjah we will be offering 7 days free parking after every arrival. Parking fees will only be incurred on day 8, and if an aircraft returns for a second time during the tournament their next 7 days will be waived. There is a limit on how many aircraft we can offer this incentive to, this promotion will be available on a first come first serve basis, throughout the duration of the event specifically for World Cup travelers."
Gama have already received a large volume of interest from operators and encourages clients to receive a handling confirmation from their SHJ FBO, and an additional confirmation of the free parking via info.mena@gamaaviation.com to avoid disappointment.
The incentive offered will be further complimented by Gama's existing services, such as direct vehicle access, hangarage and line maintenance.
"A major USP in Sharjah is that upon arrival customers vehicles can be waiting for them on stand - meaning after a six-minute taxi time they can almost immediately be on the road to their end destination. We provide line maintenance across a number of types such as the Global series, G650, Challengers 604/605 as well as being a Textron Approved Service Facility – giving peace of mind to crew and passengers alike, knowing that their aircraft are in safe and responsible hands.
"We look forward to seeing the results of offering these incentives in Sharjah; we feel the reduced operating costs at a zero-slot restricted airport is a strong proposition for anybody planning on visiting the region."
Gama Aviation operates FBOs in Sharjah, Glasgow and Jersey – if you would like to hear more about their service offerings, please contact tom.murphy@gamaaviation.com.