18 August 2020
MEBAA Show 2020 To Deliver Unrivaled Networking Opportunities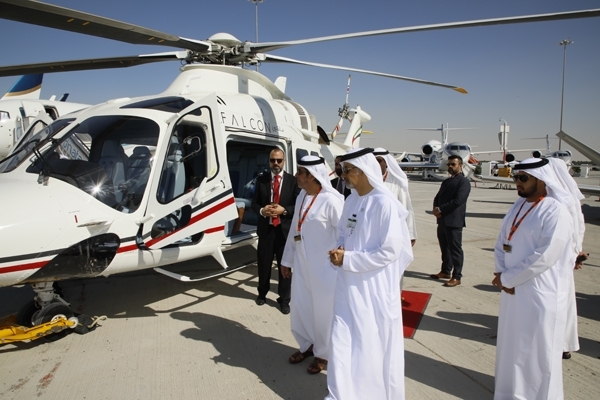 Click on image to download high resolution version
With Dubai recently running its first successful physical event in July and the city's travel and tourism making a positive comeback, there is a strong sentiment that the region is geared up for post-pandemic recovery.
Private jet companies are reporting a considerable spike in demand with some booking close to 80% as many flights and hours as prior to the pandemic era*. In addition, reports have also shown that many of their passengers are new to the private travel scene due to health and safety measures and costs compared to first class commercial travel.
The Middle East Business Aviation Show, organised by the MEBAA association, is scheduled to take place from 8 – 10 December 2020 in Dubai to accelerate your business development priorities by bringing together qualified buyers and restart live networking for the business aviation community.
Ali Ahmed Alnaqbi, founding and executive chairman of The Middle East & North Africa Business Aviation Association (MEBAA) commented:
"We are excited to announce the return of the MEBAA Show, which will be one of the first aviation industry events to run in physical form this year. We are continually monitoring the COVID-19 situation and are working to ensure all appropriate health and safety measures are in place. The health and safety of our exhibitors, attendees, and staff is our top priority. 
The 2020 edition will highlight the tremendous opportunities that business aviation presents. It will also showcase the trends that the market is witnessing this year, and how we expect this to unfold in 2021 and subsequent years. By 2037, the Middle East and Asia-Pacific will be the fastest growing markets, with an annual RPK growth rate of 5.7%".
KEY MEBAA SHOW 2020 FEATURES: 
•
Qualified Buyers
– Over 68% of the attendees comprise of CXO and Senior Executives ensuring you network with HNW and UHNW buyers
•
Meetings Program
- Dedicated pre-arranged meetings program to ensure you don't miss connecting with attending buyers
•
Live Product Showcase
– An exclusive opportunity to showcase your latest aircraft or solutions to a live audience
•
Thought Leadership Seminars
– 30+ hours of free content from industry experts on emerging trends, cost optimisation and innovations within the business aviation sector 
•
Sector Dedicated Roundtables
– Focused sessions with business aviation leaders to discuss critical topics across OEM, AOC, FBO and MRO