11 June 2020
Private-Jet Industry Sees a Faster Rebound than 2008 Recession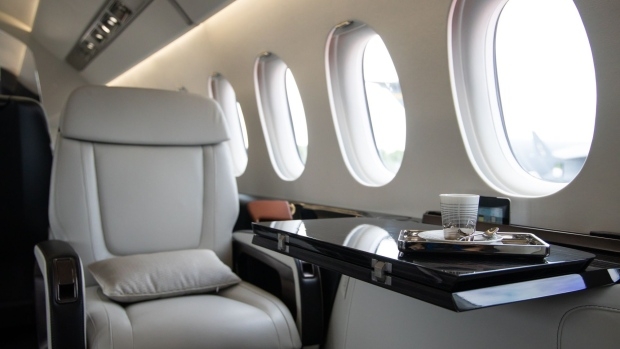 Click on image to download high resolution version
Image Source - Bloomberg
(Bloomberg) -- Private aviation is bouncing back more quickly from the coronavirus pandemic than it did from the 2008 recession, a blow from which it never fully recovered.
The prospect for a V-shaped recovery in private-jet flights is underpinned by a smaller base of customers who remained loyal throughout a decade of corporate cost cutting. Private-jet operators and planemakers expect to win new flyers who need an alternative to pared-back commercial routes and want to avoid the higher risk of contracting the virus at crowded airports and airplanes.
The full impact of the current downturn was delayed by an initial flurry of private flights in February and early March as people rushed to relocate to ride out Covid-19 lockdowns. Now the industry looks to recover faster than commercial airlines as businesses begin to reopen, said Mike Silvestro, chief executive officer of Flexjet, which provides flight services with a fleet of 160 private planes.
This crisis "is completely opposite of what we've seen in the past," Silvestro said. "Private aviation is poised to actually be the beneficiary because of the inherent nature of a safer, more familial, cleaner environment."