25 February 2022
Textron Aviation's profits surge on business jet boom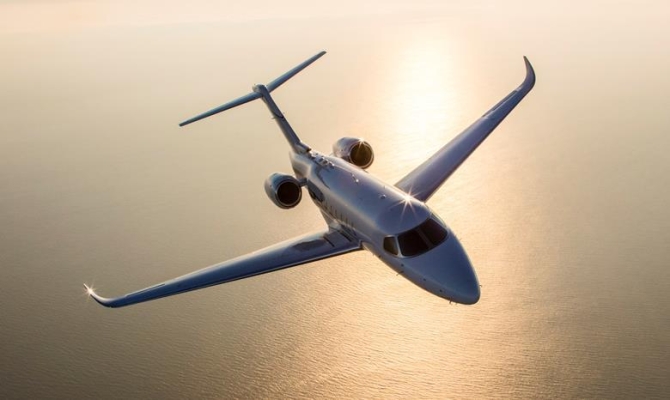 Click on image to download high resolution version
Textron Aviation accelerated deliveries of both business jets and commercial turboprops in 2021, driving the airframer to a $378 million profit.
But sister company Bell's 2021 profit slipped year-on-year, partly reflecting less revenue from military buyers.
In reporting the results on 27 January, parent Textron also says subsidiary Cessna's SkyCourier turboprop is on track for certificate by the end of June.
"In aviation, we continue to see favourable market conditions, including improved aircraft utilisation, low pre-owned inventory levels and strong customer demand," Textron chief executive Scott Donnelly says on 27 January.
Textron Aviation delivered 292 commercial aircraft in 2021, including 167 Cessna jets, 54 Caravans and 71 King Airs, Textron says. Cessna and Beechcraft sit under Textron Aviation.
That compares to 245 deliveries in 2020, among them 132 Cessna jets, 51 Caravans and 62 King Airs.
Donnelly says demand for new business jets has been "very robust" from both individual and corporate buyers.
Textron Aviation reports 2021 revenue of $4.6 billion, up 15% year-on-year. Its $378 million profit compares to a 2020 profit of $16 million. The airframer reports a $137 million fourth-quarter profit, up from $108 million one year earlier.
The value of Textron Aviation's order backlog increased $2.5 billion in 2021 to $4.1 billion at year-end.
The manufacturer is on track to hit $5.5 billion in revenue this year thanks to "higher deliveries across all our product lines and increased aftermarket volume", says Textron chief financial officer Frank Connor.
Donnelly says Textron Aviation logged 2,100h of flight tests with SkyCourier, wrapping up the flight-test programme. "We expect [Federal Aviation Administration] certification in the first half of 2022."
Textron subsidiary Bell earned a $408 million profit in 2021, down 12% from 2020 due partly to "lower military revenues" and slowing production of H-1s, Textron says.
Bell delivered 48 military helicopters, including 26 H-1s, in 2021. The previous year, it delivered 45 military helicopters, among them 28 H-1s.
On the commercial side, Bell delivered 156 helicopters in 2021, up from 140 in 2020.
Bell aims to achieve FAA certification for its 525 medium-lift civilian helicopter this year.
Source: Flight Global