Visit the MEBAA Show
If you frequently do business in the Middle East or even if this is your first time in the region, the MEBAA Show is the must attend event for any company involved in business aviation in this rapidly expanding market. 
Why do the region's leading business aviation professionals attend MEBAA Show?
Because MEBAA Show is more than just an exhibition. It's the only place to find cutting-edge solutions, view stunning aircrafts on static display, and network opportunities focused on driving businesses and the industry forward. 
Watch this quick video to see why the MEBAA Show is one event that most business aviation professionals can't and won't miss.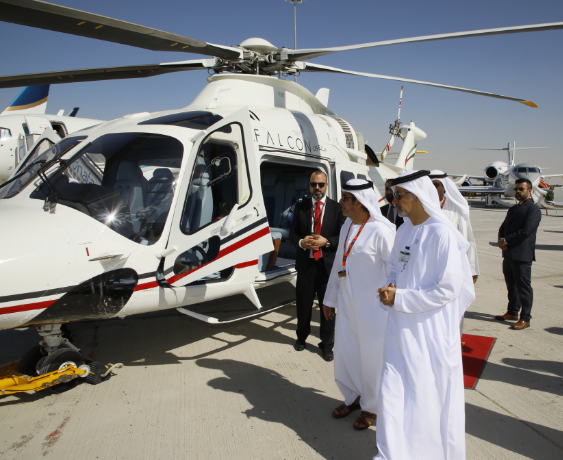 The Market in Focus:
In the wake of pandemic, private travel demands rose by up to 46% to and from the Middle East
According to Forbes Middle East, over 7,000 new jets will enter the global private jet industry, of which 10% will be based in the Middle East with 682 currently operating in the region.
By 2037, the Middle East and Asia-Pacific will be the fastest growing markets, with an annual RPK growth rate of 5.7%, according to Embraer Market Outlook 2018.
Bombardier predicts 350 deliveries to the Middle East valued at $12 billion over the next 10 years with medium and large category aircraft accounting for about 95% of these deliveries.
Abu Dhabi's Royal Jet launched a joint venture with Royal Eswatini National Airways Cooperation (RENAC) to boost business opportunities
Top 5 Reasons to Attend MEBAA 2022:
450+ Exhibitors – Showcasing cutting-edge products and services from local and international vendors 
Aircraft Static Display: Featuring 40+ business aircrafts side-by-side to compare their features all in one location
Networking Opportunities: Meet and connect with 8,500+ Business Aviation professionals, HNWI, flight department personnel and other industry titans to exchange knowledge and best practices
Thought-Leadership Sessions: Hear from industry experts on emerging trends, business recovery and post-pandemic outlook