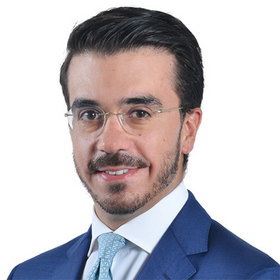 Francesco Fiorilli
Senior Associate
Francesco is a Senior Associate in the Dubai office of HFW. He specialises in aviation liability and regulatory matters, acting for a number of airlines, airports, ground handlers and other aerospace stakeholders in the region. 
Prior to joining HFW, Francesco worked as legal counsel at flydubai, where he was primarily tasked to handle the airline's litigation and regulatory portfolio. In the past, Francesco also worked in the Milan offices of a US law firm and of a major Italian law firm.
Francesco holds a LL.M. (Adv.) in Air and Space Law from the International Institute of Air and Space Law, Leiden University, in The Netherlands. He is qualified as a Solicitor in England and Wales and as an Avvocato in Italy
SPEAKER SESSION
MEBAA Show Conference: Biz Av Talks 2022
08 December 2022 | 13:45 - 14:30 | Panel: Advanced aerial mobility for business aviation
This panel discussion will identify how business aviation can capitalize on AAM technology, calculate ROI and accelerate investment to fuel development in future services and infrastructure necessary to enable UAM operations.